Effective plant maintenance can dramatically improve productivity and reduce operating costs. To achieve this, many industrial operations are partnering with maintenance specialists like us at H&M Constructors.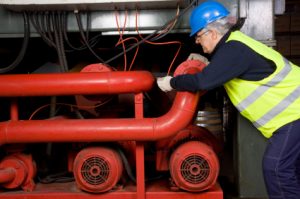 We can complement your in-house team, allowing you to maintain maximum skills and numbers of your own workforce while using us to supply extra personnel during peak periods. With our plant maintenance services, we can provide a few skilled technicians or take complete responsibility for your entire production, depending on your needs.
Our objective is to help you improve your asset utilization and plant reliability. Our technicians can assess your practices, analyze failure modes and formulate solutions to improve your production facilities. We have invested in training and developing our own expert workforce, so we are able to offer a solution to the problem of skilled labor shortages, which are now commonplace.
The benefits of our approach include:
Optimization and enhanced condition of your production assets
Building a sustainable and long-term partnership with you by developing an understanding of your operation and processes with a view to improving your assets
Helping you address problems relating to experience and skill in relation to plant maintenance
We can also help you initiate maintenance within a new plant by sourcing, scoping and implementing an effective maintenance infrastructure. We have a proven track record of helping major industries improve their asset management by putting in place a culture of world-class plant maintenance practices.