Don't Compromise The Plumbing System of Your Building Project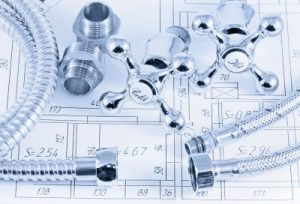 A professional plumber has the training and knowledge to install any new plumbing system, no matter what the layout or design might be. Constructing a new building or home involves a lot more than the exterior and interior design. To make it habitable, an appropriate plumbing system must also be designed and installed.
A professional plumber can help with the design of the plumbing layout. They will make sure it includes everything you need to have an efficient, top-notch system – from functional and attractive faucets to all the drains, piping, and gas lines. They can also customize your new plumbing system to incorporate any feature or fixture you desire.
You should never compromise on the quality of plumbing services. If you try to save money by not using a professional plumbing company, you could end up spending more money down the road due to poor workmanship. You need to be very sure that the plumbing company you hire for your new plumbing installation has a considerable amount of experience in more than unclogging a sink or fixing a leaky faucet. Moreover, the plumbing company must have the right credentials.
If you need a new plumbing system and you live in the Western North Carolina, visit us at HAYNES Plumbing. We are a full-service plumbing company that handles all types of new plumbing construction projects, as well as repairs, remodels, and 24/7 emergency services.