Like most homeowners, you probably use your kitchen many times a day. The plumbing system that keeps it running is crucial to the way your home functions. From leaking water lines to slow drains, a plumber can handle it all. He can fix any plumbing issue – be it a faulty dishwasher, a clogged sink or a broken garbage disposal.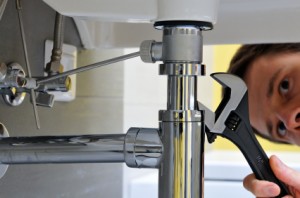 An experienced, reputable plumber will take great care to treat your home with respect and treat you with honesty and professionalism. If you're installing a new gas-fired range cooker, a plumber who is certified to work on gas lines can install new ones or move existing ones to wherever you want your new appliance to go. And, if you're getting ready for a full kitchen remodel, he can install a completely new plumbing system.
Now, let's talk about the all-important topic of maintenance. If you neglect your kitchen's plumbing system, you may be leaving yourself at risk of serious problems. In fact, regular maintenance to your home's entire plumbing system–not just in the kitchen–is absolutely vital.
A good plumber will have many years of experience in maintaining all types of plumbing systems. Like you have regular oil changes for your car, regular plumbing maintenance is the best way to keep every plumbing system running efficiently, extend its lifespan and reduce the risk of potentially expensive repairs or replacement.
Contact us at HAYNES Plumbing Systems if you're looking for a highly rated plumbing company in the Asheville area of North Carolina. Our staff is fully trained and equipped to handle all projects, whether residential, commercial or industrial, from large new construction to the smallest repairs or services.