At HAYNES, we are very competitive in the commercial electric, plumbing, heating & cooling, energy, and building construction markets. From HVAC systems, electrical work, security systems, and plumbing to complete building construction and installation of solar panels, we deliver quality, commitment, character and good old-fashioned hard work to all of our commercial clients.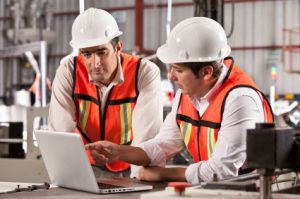 When you have a building project, we apply our extensive experience and expert skill to deliver the very best results. We specialize in all types of traditional and metal building construction, including churches, schools, office buildings, apartment buildings, healthcare facilities, and more, in both Western North Carolina and Upstate South Carolina. Whether you need work done on a 1,000-square-foot tenant upfit or a 350,000-square-foot apartment complex, H&M Constructors can put together a team of professional contractors who will get the job done quickly, efficiently, and on budget.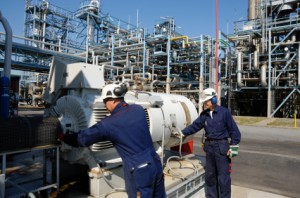 We are here for you for all your industrial and institutional building, construction and maintenance needs. We offer new construction, remodeling, process and manufacturing installations and modifications, machine and equipment setting, process, power and conveying piping systems and modifications, boiler and chiller installations, repairs and upgrades and so much more. From heavy rigging to delicate art-work installations, from x-ray quality specialty welding to precise concrete foundations, from design-build new projects to engineered repairs we produce results.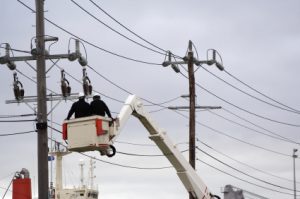 Every time you see a power line, chances are, we have either installed or repaired it! Through our relationship with Duke Energy Progress, we work to ensure you have power when you need it. We've been building and repairing overhead and underground power lines, providing emergency storm crews, and installing traffic signals and outdoor/sports lighting systems in North Carolina for well over 50 years. Trust our professionals to do the job right!
If your business wants to save money on electrical bills, HAYNES Solar has the answer! We can install solar PV systems, hydroelectric power systems, wind turbines and generators and upgrade your lighting to help your business "go green" and save big dollars!
If your employees are too hot or too cold, productivity can suffer. That's why we can service, install, and repair any type of HVAC equipment for your commercial building. When you enroll in one of our customized maintenance programs, we can make sure your HVAC system is running at maximum efficiency, saving you time and money.
We have an unlimited plumbing license and are fully bonded to handle any commercial plumbing job, big or small. From new plumbing pipes and complete re-piping to fixing that stubborn leaky toilet in the restroom, you can trust us to get the job done right.
We hold North Carolina's longest-running electrical contractor license (#3-U). Why have we been around so long? Because we only employ quality workers, and we provide excellent customer service to our valued and loyal clientele.
We strive to assist all business and property owners with the means to protect their greatest investments. From fire alarms, intercom systems, and security systems to professional sound systems and preventative maintenance, HAYNES Technologies can give you peace of mind knowing your business and property are protected.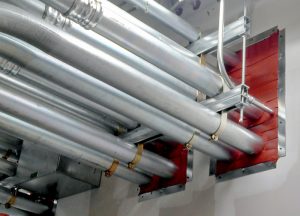 We are the local contractor for all your professional Firestop needs. We are UL qualified, an active member of the Firestop Contractors International Association, and an accredited HILTI Firestop Specialty Contractor. We are Firestop experts and stay updated with the latest technology and code requirement changes.
We are an innovative climate solution provider, offering top-of-the-line building automation systems. We are authorized Distech Controls systems integrator.